Reviews
World Winter Swimming Championship 2016
In Russia, Tyumen, was held Wolrd Winter Swimming Championship.
42 countries were involved and over 750 participants.

We were there to provide warmth for athletes. There were two stages of reabilitaion:
At first we used Camping Tent Sauna with two Sogras inside.
There athletes were wiped with warm towels. Temperature there was around 30-40 C'
At the second stage we used Camping Tent Sauna with new steamgenerating furnace "Steam Bomb",
where was around 100 C'.

Also we used Camping Tent Sauna, wich could be used by athletes and their supporters.

We collected the reviews, emotions and reactions of people wich used mobile saunas for the first time.
Everyone didn't expect of how much heat inside, how well done it is and possibilities of our saunas.

Now everyone approved it and we, with all our heart, can offer you our product whenever you are.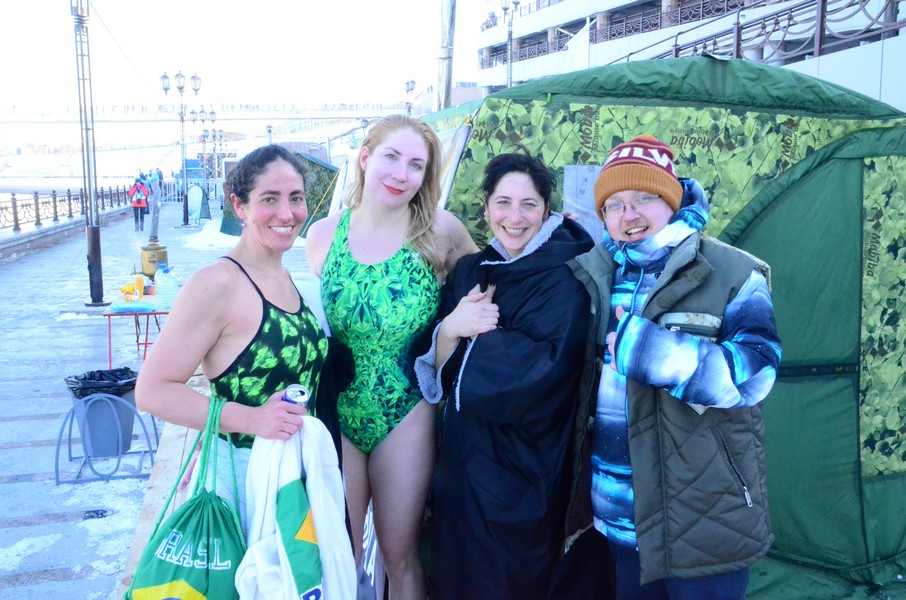 Our happy customer from Canada
We love our new tent sauna!! Fast shipping & quality product. Works perfectly!!
We had a good sweat last night. We were impressed by the quality of your product.
Really easy to set up and doesn't take up too much space in our yard.It was exactly as we expected and the delivery was super fast.
Christmas came early! Good luck with your business.