Large mobile sauna for 10 people - MORZH Max
This is the largest mobile bath in our range.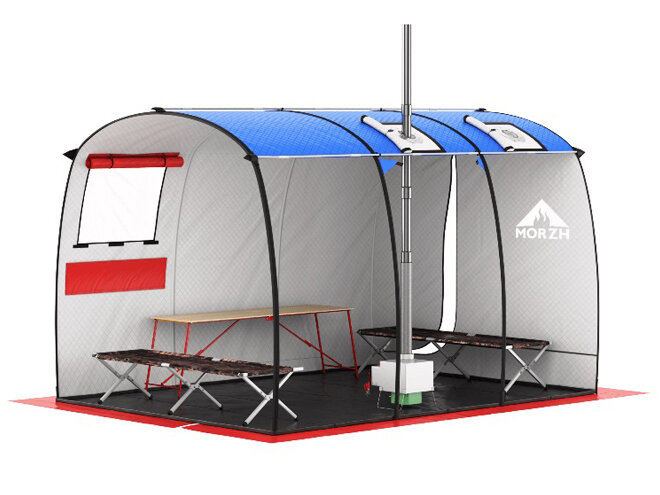 Large capacity
It can comfortably accommodate from 6 to 12 people.
Internal partition
One of the features is the presence of an internal partition. You can separate the tent into 2 parts. Thus, you do not need an additional tent or shelter for rest and storing things.
Installation of 1 or 2 stoves at the same time
In MORZH Max, one or two stoves can be installed. Two stoves are necessary if you are going to steam in a large company and will not install a partition.
With two stoves, the sauna will heat up much faster.
Use with any stove
The tent is designed for any stove model. Cutting can withstand temperatures up to 500 degrees, preventing the awning from melting.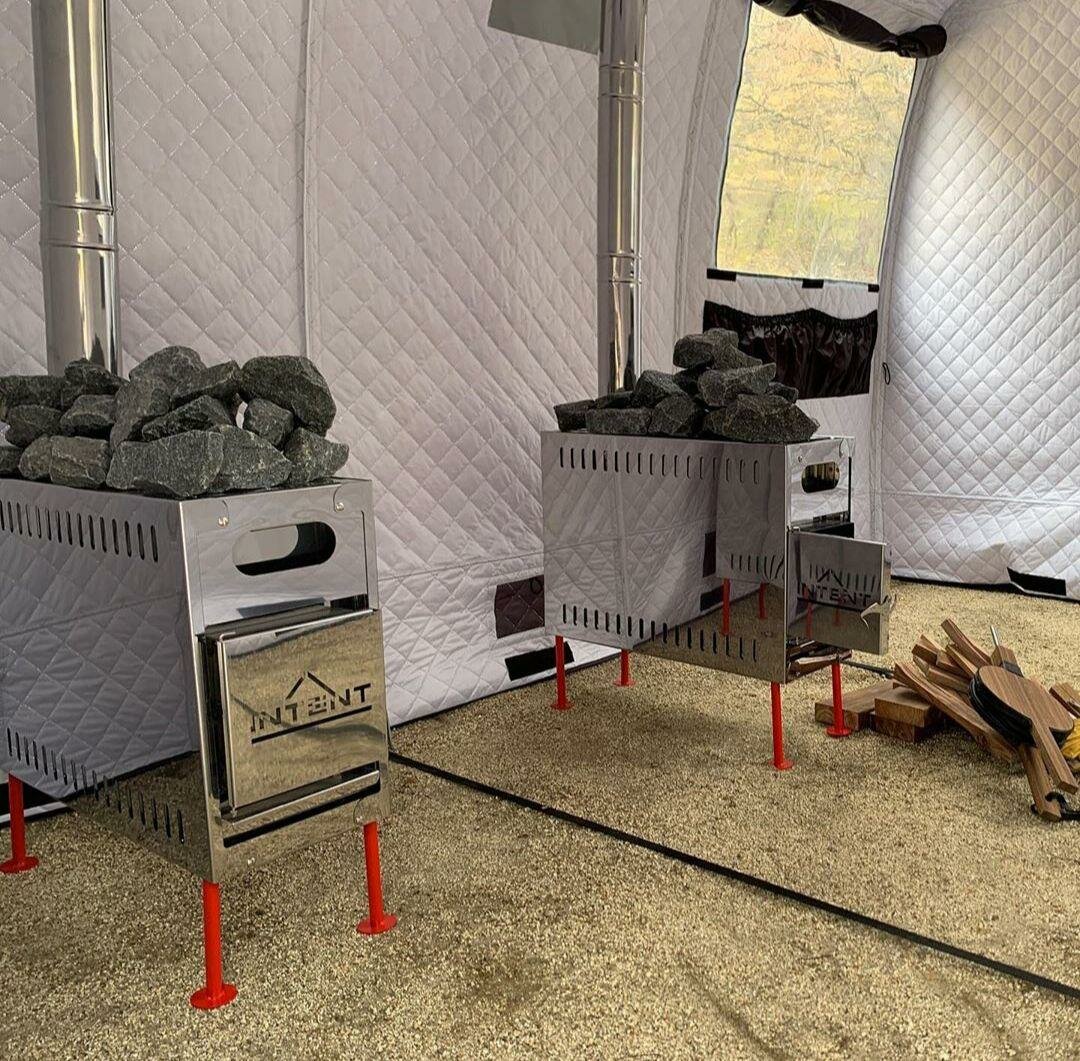 Fuel economy. Heat longer
MORZH Max awning is made of 3-layer insulated synthetic "thermostitch" fabric. This fabric allows you to use LESS fuel during kindling and keeps the warmth inside the tent longer than in single or double layer tents.
Compact
The tent with the stove fits into 2 bags, which are compactly placed in the trunk, leaving space for other things.
Additional accessories for comfort
For living in a tent, you can purchase a warm floor. The floor is fixed with Velcro. The floor fabric is additionally treated with polyurethane impregnation for moisture protection.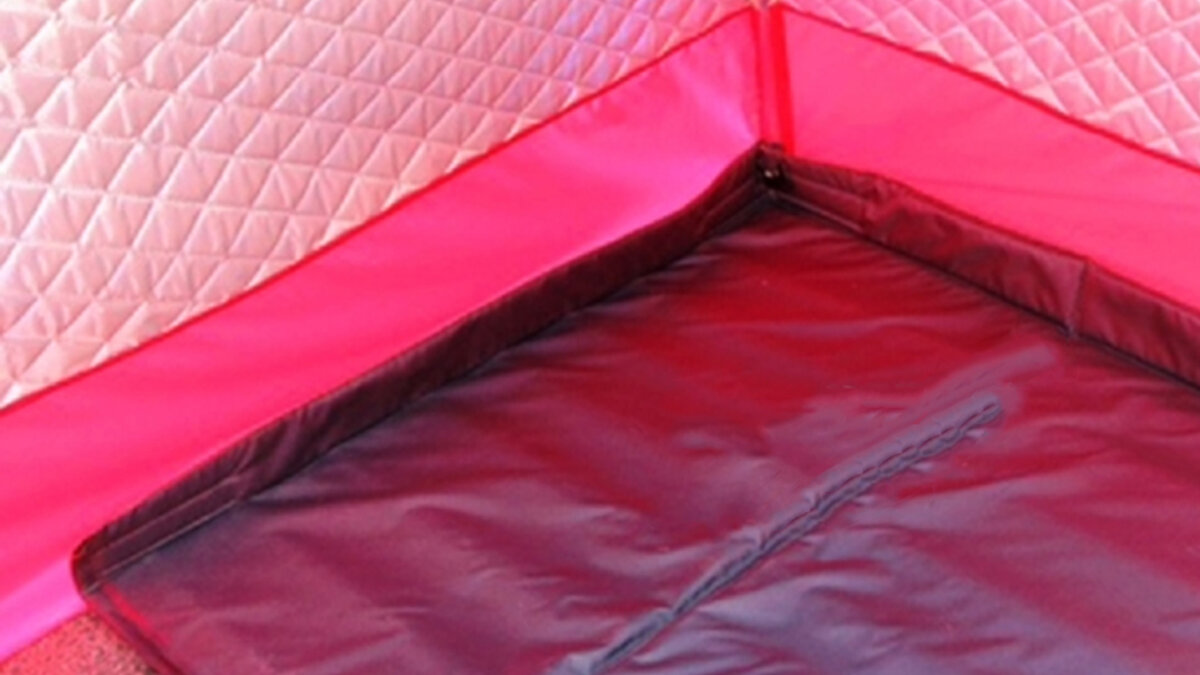 Water tank
To ensure you always have hot water, purchase a water tank. The tank heats up the water in 10-15 minutes.