Tent sauna with a transparent roof MORZH Sky
Would you like to take a steam sauna in the open air or enjoy the stars while lying in a tent?
It is possible with MORZH Sky tent!
Our unique tent with a transparent roof and large TPU window doubles your outdoor fun.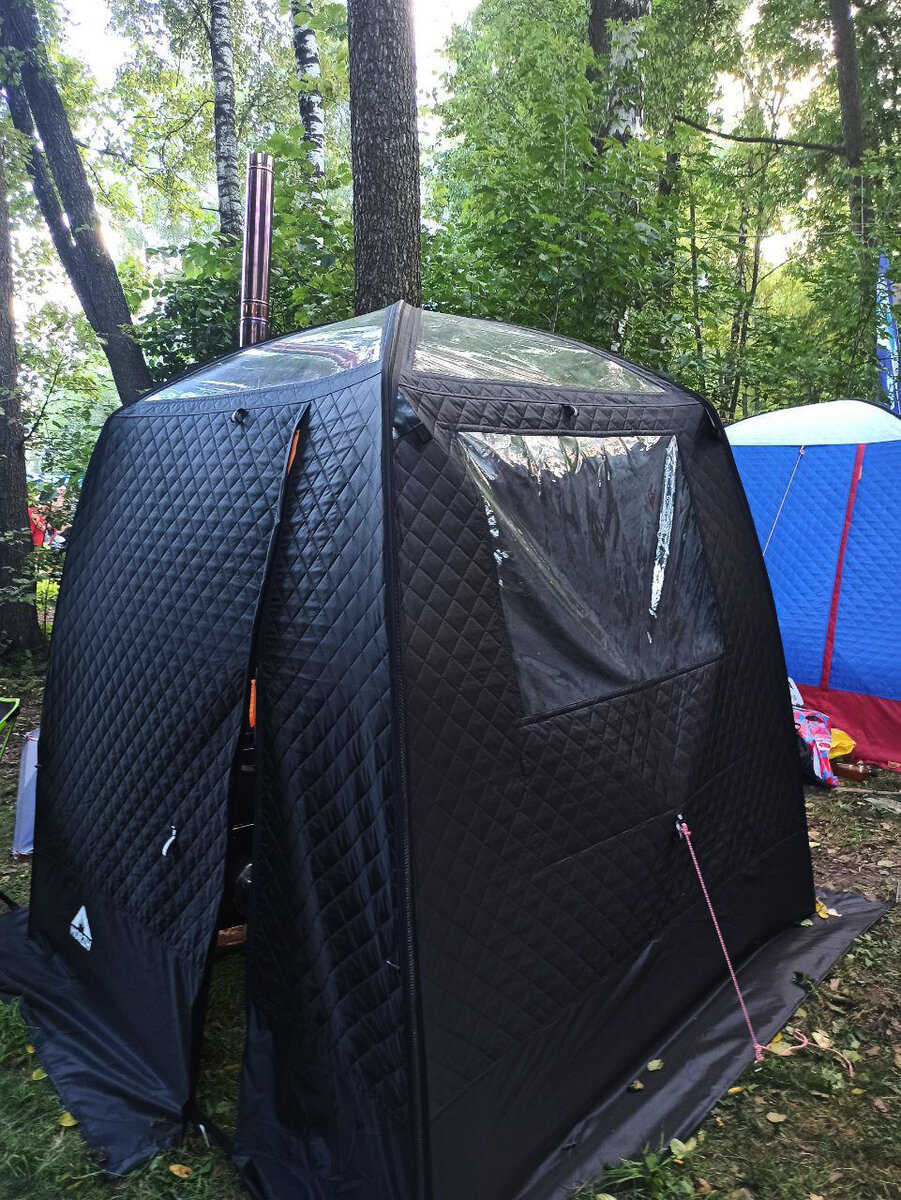 Thanks to the panoramic window, more light penetrates into the tent. You feel like you are in the open air.

Capacity 3-4 people
This model can comfortably accommodate 3-4 people. If you are planning an overnight stay, then without a stove the capacity is 4 people, with a stove - 2.
3-layer material
Like all our tents, MORZH Sky tent is made of a 3-layer insulated awning.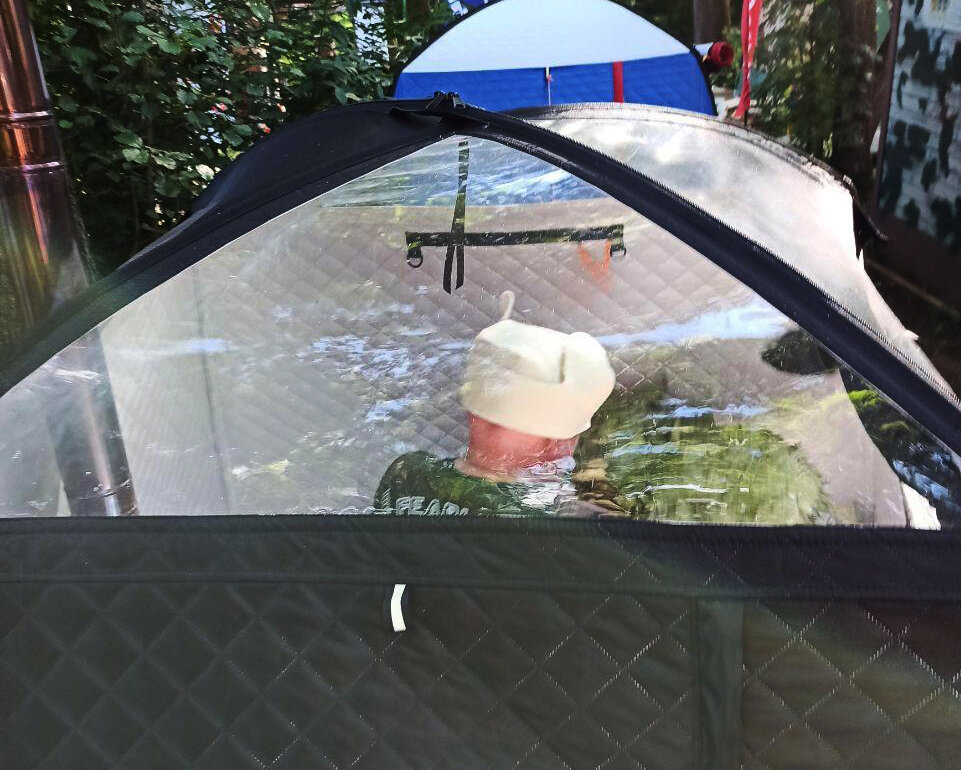 Compatible with all stoves
Any stove can be installed in the tent: sauna stove, long burning stove, heat exchanger.
Use an adapter ring for stoves with a smaller chimney diameter.
Compact
Camping tent sauna MORZH Sky together with a stove fits into 2 bags. It fits compactly into the trunk of a car, leaving space for other things.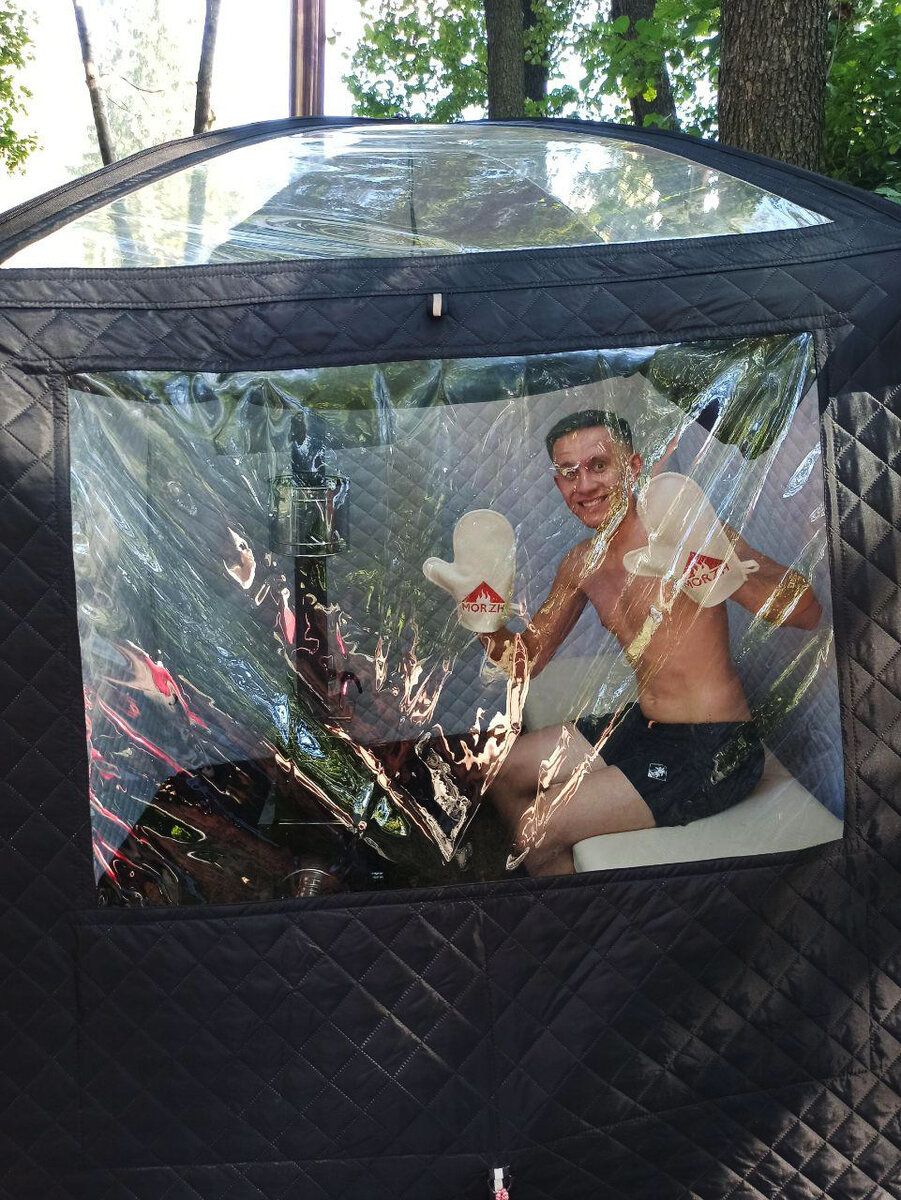 Safe window and roof
The window and the roof are made of modern, environmentally friendly material - thermopolyurethane film. TPU film is super durable, does not emit harmful vapors, therefore it is safe. Moisture resistant but breathable.
Convenient functionality inside
The inside of the tent is equipped with wide pockets for storing things.
There are loops on the ceiling to secure the flashlight, thermometer and rope to dry clothes.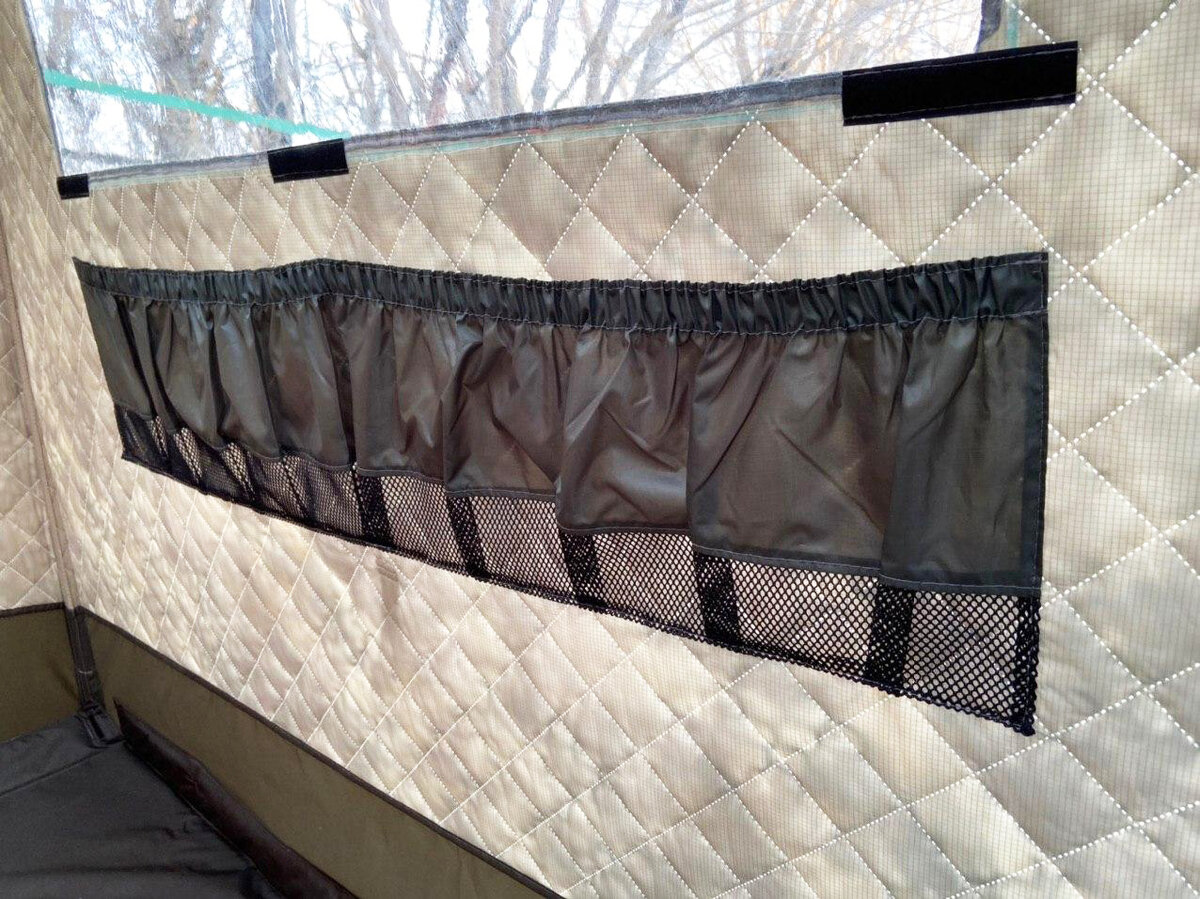 4 colors are available to order: camouflage, black, blue-red and tricolor.
MORZH Sky is a sauna for those who value comfort and originality. Wellness and aesthetic pleasure are waiting for you with the purchase of this model!