How to spend the night in a camping sauna in winter and summer
Mobile sauna is the same tent, only with a stove. It can be used as a usual tent for living.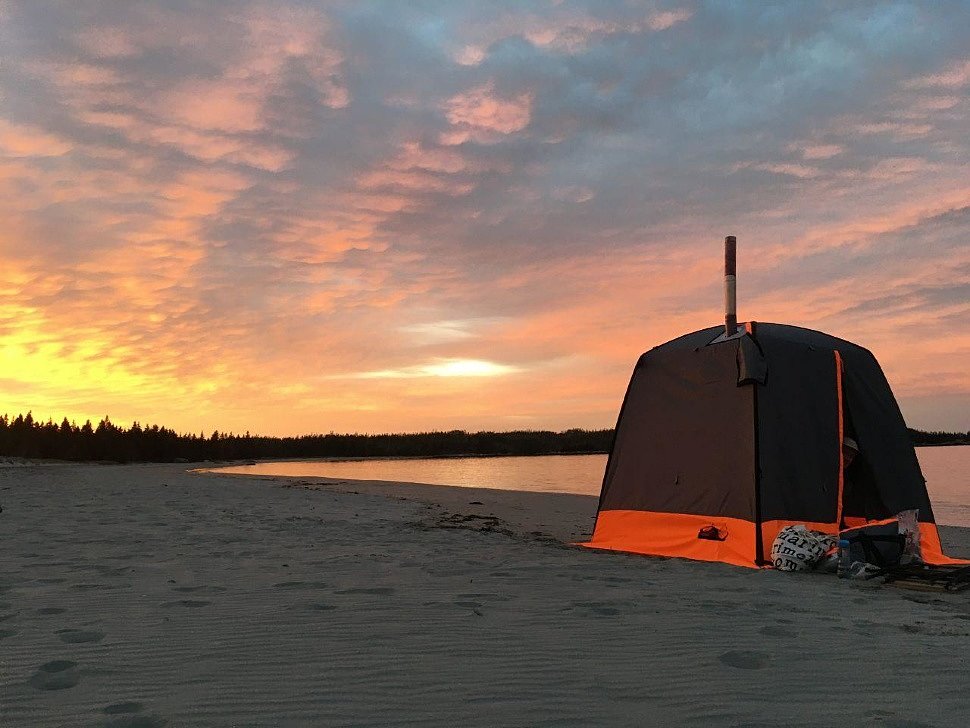 Each season has its own features:
Summer
For spending the night in summer, you can use tent saunas with any number of layers.
With temperatures above 10C, you do not even need a stove for heating.
Autumn and spring
If it is autumn or spring outside, it can be cold at night. Warm up your tent before bed. The 3-layer tent will keep you warm for longer.
Winter
In winter, it is best to use long-burning stoves, which will give off heat all night.
We also recommend purchasing a warm floor for winter and autumn living. If you sleep in a sleeping bag, then you will be comfortable and you will not feel cold from the ground.
After sauna procedures, you can also spend the night in the tent.
To quickly dry the inner layer of the awning, leave a couple of logs in the stove and close the tent. It will quickly dry out and you can settle for the night.
For additional moisture protection, it is better to purchase a waterproof roof cover.