Cover-vestibule MORZH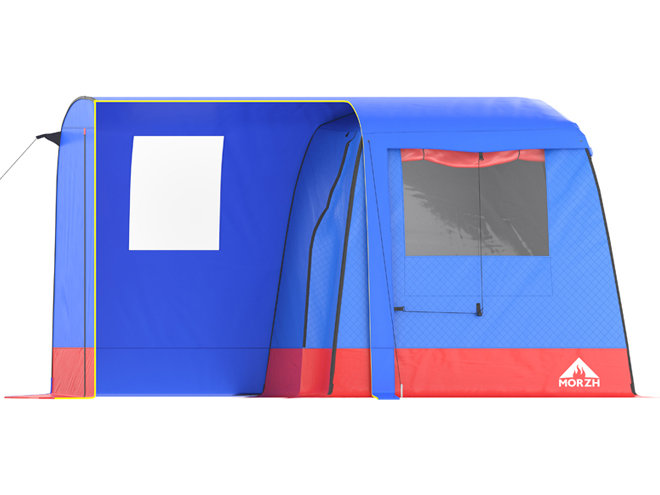 Cover-vestibule for mobile sauna MORZH.
For increasing the size of the useful area of the tent (1,2 m long, 2 m wide), for a standard tent. An additional useful area can be used for different purposes. Also it provides rain protection.
Reliable frame
The frame is made of durable alloy which ensures stability.
Cover-vestibule MORZH reviews
Suits perfectly

By

Joan

May 20, 2020 11:40

Very comfortable for relaxing thanks

!

By

Glenn

May 20, 2020 11:38

Hello! Thank you for such a product. I used this for the first time and set a camping table inside and there was still a lot of space

5

By

Blake

May 20, 2020 11:31

Withstand two rainy days. Perfectly attaches to a tent and you can move freely. Thanks!

Additional vestibule

By

Aaron B

May 20, 2020 11:24

Gives a large space! in the rain can comfortably sit and there will still be space for things. It protects from rain and allows you to comfortably rest or cook inside without fear of bad weather. In the heat it protects from sun and well ventilated.
Read all 4 reviews on Cover-vestibule MORZH